Georgia Football at a Crossroads, But How Did They Get There?
The Georgia football program is better than what has been seen in 2016. Can it get turned around before the Cocktail Party?
Georgia football has been infuriating to write about this season. With every game, every missed opportunity, every unbelievable turn of bad luck I tell myself the same things.
It's a new head coach, new coaching staff. It's a true freshman quarterback. It's injuries. It's a new system for old players.
And then I come to my senses.
No, it shouldn't be this bad.
Georgia shouldn't be losing to Vanderbilt at homecoming. You schedule Vanderbilt on homecoming for a reason…and it's not losing in embarrassing fashion.
The expectations for Kirby Smart weren't unreasonable. The results, thus far, have been unacceptable. The Bulldogs have the talent to beat Vanderbilt – and when I say beat them, I mean put them away before halftime, not depend on a sketchy 4th down call to pull out a possible last minute miracle.
All Kirby Smart needed to do was hold serve. Win 8-9 regular season games, show some progress against top teams and get to a nice bowl game. Anything more than that would have been hot sawmill gravy on the heaping pile of mashed potatoes.
The problem is, anything less should be considered regression. No excuses. This team has the talent to maintain and progress from a 10-win season. Hell, they don't even have to play Alabama this year.
Yet here they are…4-3, and 2-3 in the SEC, with a week off before heading to Jacksonville for the Cocktail Party. A game that Georgia fans should be dreading as things stand right now, by the way.
Vanderbilt should have been a gimmie, but then again, so should have Nicholls State.
When you outgain your SEC opponent 421 yards to 171, and your freshman quarterback throws for 346 yards and a touchdown, and you win time of possession by more than 10 minutes, and you don't turn the ball over…
But still lose by a score of 17-16, there are major problems to be solved.
This isn't just a revamp or reset, and Georgia fans who think things will be "just fine" in 2017 aren't watching and are being blinded by their steadfast belief that a coaching change was all that was needed to solve all that was wrong with the Bulldogs.
There are signs that players aren't buying in to what Kirby Smart is selling. That's to be expected when there's a complete coaching fruit-basket turnover. Fans are quick to defend Smart and blast the players who aren't on board. But the euphoria of filling Sanford Stadium with 93,000 people at the spring football game needs to give way to the sedation of reality.
If there isn't a huge change made during this bye week, this Georgia team is going to lose to Florida, and lose in grand fashion.
Yet Florida is a team who just last season went through a nearly identical change as Georgia. They tossed out a coach and his staff who were accused of not utilizing the talent on hand and not meeting expectations, and they hired a guy who took that supposed rag-tag bunch and turned them into division champs (and they're on their way to it again).
Georgia has more talent than Florida. They have more depth at key positions than Florida. Yet they've lost two straight games to a Florida team who should be making columnists pull their hair out the way Georgia's have been.
We're all just hoping Georgia didn't hire Will Muschamp 2.0
Kirby Smart and the Bulldogs are at a crossroads. Lose to Florida, and you're in jeopardy of not making it to a 20th consecutive bowl game. Lose to Florida and it makes hitting the road for Kentucky the next week look like an even more daunting trip than it should.
Lose to Florida and possible wins against Auburn and Georgia Tech look bleak, at best.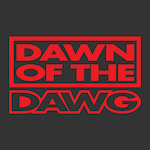 Want your voice heard? Join the Dawn Of The Dawg team!
Write for us!
For the record, the last time Georgia lost to Tennessee, Florida, Auburn and Georgia Tech in the same season?
1999.
Jim Donnan was gone after the following season when the only rival defeated was Tennessee. Hopefully Smart will learn from his mistakes, and realize if the staff he has around him isn't going to cut it.