Georgia Gymnastics Peaking at Right Moment in 2019 Season
Georgia Gymnastics is one of the best programs in college gymnastics history. However, lately, the Gym Dogs haven't lived up to that expectation. Now in 2019, Georgia seems back on track and peaking at the right moment.
After placing third at the SEC Tournament, Georgia gymnastics seems to be peaking at the right moment.
The Bulldog finished first in the opening round of the NCAA Regionals with a 197.300 total score. Georgia beat Kentucky, Missouri, and Iowa State in Friday's match.
Georgia continues to increase its event scores and seems to be almost unstoppable. If the girls can keep up these scores and stay focused, then they could head to the next round of the NCAA's.
Sabrina Vega is so close to a perfect score on the floor that it could happen in the finals of the Athens NCAA Regional.
She keeps scoring higher each time and the fact the Gym Dogs are at home for the finals should fire her up even more.
It wouldn't surprise me if she didn't get that perfect score in tonights meet.
The vault even is one of the reasons Georgia got third in the SEC Tournament, but after Friday's performance, it seems that head coach Courtney Kupets Carter and her staff have worked on to fix.
Kupets Carter has changed the culture of this program in two short years, and it's only returning to where it was when she was at the university.
Georgia must stay consistent through the finals of the regional, but also be aggressive. The Bulldogs have so much talent on this team that it is night and day from two years ago. However, they are young which can cause some mistakes.
Veterans like Vega, Rachel Dickson, and Sydney Snead need to help lead the way and be the backbone of the team.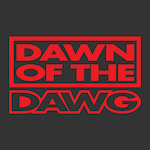 Want your voice heard? Join the Dawn Of The Dawg team!
Write for us!
Georgia's season is on the line Saturday evening as the Bulldogs take on Kentucky, Oklahoma, and California. The meet is set to begin at 7 p.m. ET on the SEC Network's extra channel.