Who Georgia is looking to reload with at Wide Receiver in 2019
Georgia football lost some talent and production at the wide receiver position from the 2018-2019 season. Here we take a look at the remaining receivers on the depth chart and who is expected to make an impact this upcoming season, including some highly coveted recruits from Georgia's #2 ranked recruiting class according to 247 sports.
Georgia football underclassmen like Riley Ridley, Mecole Hardman, and Isaac Nauta decided to forego their senior season while Terry Godwin has completed his four years his eligibility.
All four are highly touted NFL draft prospects while at least Ridley, Hardman, and Nauta expect their name to be called at some point during the NFL Draft. Here we are going to dive into the players and incoming recruits that will be looking to make an impact next season at the wide receiver position and be a weapon for veteran quarterback Jake Fromm.
First, let's look at the wide receivers returning from last years team.
Jeremiah Holloman
He is the leading receiver returning from the 2018 season. Holloman showed out much of last season and at times looked like the best receiver the Bulldogs had last year.
Holloman finished last season with 418 yards on 24 catches and five receiving touchdowns. He has good size and physicality, and he is a guy that likes to get downfield and use his big body against cornerbacks.
Watch this highlight from last year's game against Missouri where he makes a tough back-shoulder catch and breaks the tackle for a 64-yard touchdown against the Tigers. Expect Holloman to be the leading receiver next season for the Dawgs.
Demetris Robertson
Coming from Savannah, GA out of high school, Robertson was the top wide receiver in the 2016 class according to 247 Sports. He had a fantastic freshman season at Cal-Berkeley tallying almost 800 yards on 50 catches with seven touchdowns.
He was a downfield nightmare for opposing defensive backs in the PAC 12 with his elite speed. His first season at Georgia did not go as well as many had hoped, but after a good spring according to coach Smart, he seems primed for a significant role this fall.
This touchdown run was Robertson's only real contribution to the 2018 season, but it certainly was a good one. It was a 72 yard jet-sweep run for a touchdown on his first touch as a Bulldog. Robertson is the X-Factor of this position group, and if he can reach the level that many fans believe he can, this receiver group will be amongst the best in the country next season.
Tyler Simmons
Simmons is the "do-it-all" guy that every team wants to have. He may not have immense talent all over the board, but he is a burner and the best blocker among this group. Last year was the first season where Simmons was able to see some consistent time; he is expected to carve out a sizable role this season mixing in time on the outside and in the slot.
Kearis Jackson
He is the leading candidate to take over the slot receiver spot from the likes of Hardman and Godwin from last year. Injuries have been an unfortunate issue for him early on in his career, but Coach Smart likes what he saw from Jackson in the spring practices this season. Smart was quoted saying that Jackson "can you give you something that the other guys can't give you." There are high hopes for this season that he can solidify that slot position this upcoming season.
Now it is time to take a look at the incoming wide receivers new to campus this year
Dominick Blaylock
The fifth-ranked wide receiver in the 2019 class from 247 Sports will be on Georgia's campus starting in June. He lists at 6'1 and 200 lbs coming from in-state at Walton High School in Atlanta.
While playing in the largest division class in Georgia high school football, Blaylock racked up over 1,000 yards and 11 touchdowns his senior season. He also shined in the All-American Bowl in January, scoring two touchdowns within the first nine minutes of the game.
He committed early to the Bulldogs and coach Smart, and his staff are excited to have this guy on campus this summer in preparation for the 2019 season.
George Pickens
Bulldog fans should be excited to see what this guy can bring to the program for years to come. The No. 4 wide receiver in the 2019 class was listed at 6'4 and 195 lbs from Hoover, Alabama.
Pickens was a heavy Auburn lean for a long time, but Smart and his staff were able to swing him to the red and black very late in the process. He was able to put together a fantastic senior season with almost 1,400 yards and 16 touchdowns on 69 catches.
Once the strength and conditioning staff at Georgia gets a hold of him this summer, it could be a scary sight for opposing SEC corners to see as he has that tall frame to build upon.
Rest of the Wide Receiver Group
While we did not dedicate a piece for each one of these guys, there still is belief for them to find a role within the group this season.
Matt Landers and Tommy Bush are both listed at 6'5 and should certainly be used this season in some capacity, especially as they should be major red zone threats. Trey Blount is a junior that Smart also said has been impressed with his progression in the spring practices.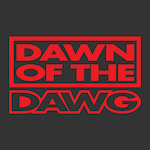 Want your voice heard? Join the Dawn Of The Dawg team!
Write for us!
Makiya Tongue is a four-star recruit from the 2019 class who possess a lot of athleticism while listed at 6'2 and 210 lbs. He is listed as an athlete, but once he gets in the film room and practices with the Georgia staff, fans should be excited what he could bring in the future even if it is not in the 2019 season.