Georgia Softball's Alyssa DiCarlo named Top-10 Finalist
Georgia softball's Alyssa DiCarlo became a Top-10 Finalist for the USA Softball Collegiate Player of the Year on Wednesday.
Alyssa DiCarlo is the second Georgia softball player to be named a Top-10 Finalist for the USA Softball Collegiate Player of the Year. The other Bulldog to do this was Alisa Goler in 2009.
DiCarlo is a senior from Glendale, Arizona who has shown for four years why she's one of the best players to ever come through the softball program. She is a four-time All-SEC performer.
There isn't much DiCarlo hasn't done for the Bulldogs, and by being Top-10 finalist, it validates her hard work the past four years have paid off tremendously.
She's etched her name deep into the Bulldogs record books. DiCarlo holds the record for home runs, RBIs, extra-base hits, and total bases. She will also finish top-10 in career categories including hits, batting average, runs, at bats, doubles, slugging and on-base percentage, sacrifice flies walks, and assists.
This season, DiCarlo bats .387, slugging .913, and .530 on-base clip. She leads the team with her batting average. DiCarlo currently has 21 home runs on the season which is sixth overall, has driven in 54 runs and has 14 multi-RBI games. She co-leads Georgia with 15 multi-hit games.
During the last two years, DiCarlo had a .370 batting average, knocked in 53 runs, 19 doubles, 18 home runs, 90 RBIs, a .681 slugging average, and .458 on-base percentage.
"What a tremendous honor for Alyssa," head coach Lu Harris-Champer said in a Georgia Sports Communication report. "It's hard to put into words how proud I am of her and the woman and player she's become. To be named a top-10 finalist is really a testament to not only the season she's had but the career she has had at Georgia."
DiCarlo was drafted as the fourth-overall pick by the Chicago Bandits of National Pro Fastpitch back in April.
Of the ten finalists, there are four from the SEC. Abbey Cheek from Kentucky, Mia Davidson from Mississippi State, and Amanda Lorenz from Florida round out the SEC players.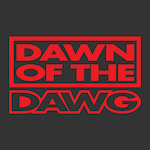 Want your voice heard? Join the Dawn Of The Dawg team!
Write for us!
DiCarlo finds out on May 22 if she made the Top-3 Finalist list. If she does make the final three, we will find out the winner of the 2019 USA Softball Collegiate Player of the Year on May 28.