Georgia Basketball loses Claxton to draft, gets big man over Bees
Earlier this week Georgia basketball found out that Nicolas Claxton will continue his journey in the NBA Draft. The Bulldogs wasted no time in signing another member for the 2019 class just days after Claxton announced.
Georgia basketball continues to add to its already talented 2019 recruiting class, this time with Rodney Howard who picked Georgia over Georgia Tech.
After finding out that Claxton won't return to wear the red and black, head coach Tom Crean and his staff wasted no time finding another player.
Howard is from Greenville, South Carolina and was considered by 247Sports as one of the best available centers in the 2019 class.
According to 247Sports, he is 6-10 and 230 pounds and isn't even 18 yet. Before Howard transferred to Legacy Charter in South Carolina, he played in Roswell Georgia at Centennial High School.
https://twitter.com/RodneyHoward24/status/1133813669702328326
As a junior at Centennial, Howard averaged 15 points, 11 rebounds, 1.5 blocks and 1.5 assists per game.
In his final season of high school ball, he averaged 10.2 points, 7.4 boards, and 1.4 blocks. He helped Legacy Carter team go 34-5 this season.
Georgia lost four seniors after this season including point guard Turtle Jackson, forwards E'Torrian Wilridge, Derek Ogbeide and Mike Edwards.
The Bulldogs also lost Claxton to the NBA along with Teshaun Hightower and Ignas Sargiunas deciding to transfer out of the program. These transfers and NBA announcement gave Georgia extra room for the 2019 class.
Donnell Gresham Jr., a Northeastern graduate transfer was one of those guys who filled one of the spots.
Currently, the Bulldogs have six players in the 2019 class. Georgia now ranks as the No. 8 overall team on 247Sports. The addition of Howard pushes Georgia over North Carolina, yeah you read that right, for the No. 8 spot.
The rest of the 2019 class includes Anthony Edwards, the No. 2 overall prospect in the country.
Then there is Chrisitan Brown, the No. 66 overall and No. 3 recruit in Virginia, Jaykwon Walton, the No. 2 player in Alabama, Sahvir Wheeler, the No. 7 point guard, and No. 10 overall recruit in Texas. Rounding out the group is Toumani Camara, the No. 95 overall prospect and No. 13 player in Florida.
This signing class is one of the most talented that Georgia basketball has ever signed. With Crean's development, it will likely not take long to find Claxton's replacement.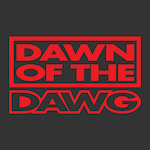 Want your voice heard? Join the Dawn Of The Dawg team!
Write for us!
It still hurts to lose Claxton to the draft, but Crean seems to have a good plan in place. Replacing Claxton isn't the move right now, it's finding the best five guys to put on the court.
Teams lose players every year, so Crean must find a way to make Georgia successful without Claxton. With the 2019 class, the head coach may not have as tough of a challenge.