Georgia football: Todd Monken will bring needed change to offense
Georgia football has hired former Cleveland Browns offensive coordinator Todd Monken. Kirby Smart is finally ready to run a modern offense.
Some Georgia football fans have been very frustrated this season with the Bulldogs' offense. They have become jealous of what LSU and Alabama have done on the offensive side of the ball and with good reason. For those fans, there's some good news.
Mark Schlabach, a columnist for ESPN, explained to John Chuckery, of 92.9 The Game, during The JC Show Hour, that head coach Kirby Smart was looking to change his offensive philosophy. He went on to tell him that the name he is hearing being associated with the Bulldogs is Todd Monken, the offensive coordinator of the Cleveland Browns.
Not long after that, the announcement was made that Smart had hired Monken to be the offensive coordinator, and that James Coley will be kept on in another role, according to ESPN columnist Adam Rittenberg's tweet:
Monken brings with him a wealth of experience (both NFL and college) and is a Spread guru who could really help Georgia with their passing concepts, much like Joe Brady did for LSU this year. After the addition of Jamie Newman, Monken could really take this offense to the next level. Not to mention the talent that Georgia has added at wide receiver.
Imagine seeing Newman come to the line with George Pickens, Demetris Robertson, Jermaine Burton, and Arian Smith all out wide. That is just four of the many talented receivers Georgia has in their stable. They also have Matt Landers, Kearis Jackson, Tommy Bush, Trey Blount, Makiya Tongue, and Justin Robinson.
Now, all this talent at receiver is not all that matters. A spread offense also helps out the running game. By spreading out the defense it keeps them from putting extra defenders in the box. This would make Zamir White's job a lot easier. White, Kendall Milton, and Kenny McIntosh should get plenty of carries even with a slight change in offensive philosophy.
Adding someone like Monken is exactly what Georgia football program needed. It's beyond time for this offense to evolve. LSU decided to make this change and it brought them great success. They were rewarded with an undefeated season, a Heisman Trophy winner, and a National Championship. That is all the proof needed to show that this is the move for Georgia to take the next step.
Georgia has gone as far as they can go with their outdated offense. It's exciting to see Kirby Smart reaching out and doing his best to figure out how to bring his offense into the present. Chances are, Georgia's offense will still be a run-first offense in 2020, but it should definitely have a more vertical passing game.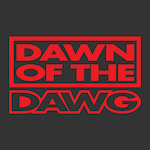 Want your voice heard? Join the Dawn Of The Dawg team!
Write for us!
This is exactly the hire Georgia needed to make for the offense to take the next step. Monken will take full advantage of their mounting stock of wide receivers. Get ready Bulldogs' fans, 2020 is going to be a fun season.