Georgia Bulldogs news: Jordan Burch makes decision, 5-star QB trending to Dawgs, more
The Georgia Bulldogs are having an exciting week on both the gridiron and the hardwood.
While everyone is wondering who the next Georgia Bulldogs starting quarterback will be, it could become a case of rewind for the Dawgs. Just like Stetson Bennett played the part of Baker Mayfield as the Bulldogs prepared for Oklahoma in the 2017 Rose Bowl, rising sophomore quarterback Gunner Stockton had the honor of becoming Max Duggan for the Dawgs.
Stockton has a great attitude about how the quarterback room is shaping up, and he's certain to become a factor in the battle for QB1 in 2023.
Georgia legend Aaron Murray had his single-season passing record broken by Stetson Bennett in the National Championship Game, but who does he rank as his all-time top five Georgia quarterbacks? He revealed his list in a tweet.
If you want to go to the Bulldogs Championship Celebration, you can get your tickets today. Season ticket holders and students will get first priority, then the general public.
More Georgia Bulldogs news
Speaking of the Dawgs' crowded quarterback room, it seems 5-star QB Dylan Raiola is now trending toward Georgia. The embarrassment of riches continues in Athens.
The Georgia basketball team got back into the win column with a big conference win over the Mississippi State Bulldogs. The Hoop Dawgs are now 12-4 overall with a 2-1 SEC record, and are off to the best start in quite a long time.
More college sports news
5-Star defensive lineman Jordan Burch, who was a prime target of the Bulldogs, has chosen Oregon as his next stop, transferring out of South Carolina.
USC legend and Heisman Trophy winner Charles White passed away on Wednesday. White was 64 years old and is still the Trojans all-time rushing leader. He helped lead USC to the 1978 national championship.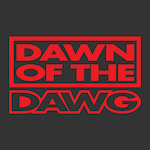 Want your voice heard? Join the Dawn Of The Dawg team!
Write for us!