Senior Bowl 2023 Date, time, location & how to watch for Georgia fans
The Reese's Senior Bowl 2023 is coming soon, and here's all you need to know about how to watch this year's College Football All-Star classic.
The Reese's Senior Bowl gives college football seniors who are entering the NFL Draft one last chance to be seen on the field showing what they can do for NFL Scouts. It's an annual college football classic, and some of the best players in the nation will be on display.
The Georgia Bulldogs are always well-represented at the Senior Bowl, and this year will be no exception with some of the most recognizable Bulldog names strapping on their helmet.
Here's everything you need to know about watching this year's Senior Bowl and what to expect.
Senior Bowl 2023 Location, Date and Time
This year's Reese's Senior Bowl will be held in Mobile, Alabama at the University of South Alabama, Hancock Whitney Stadium on February 4, 2023. Kickoff is scheduled for 1:30 PM
There will also be a Senior Bowl Fan Fast beginning at 10:30 am on the South Lawn of the Stadium
The team walk will be at 11:15 am at Gate 03 of Hancock Whitney Stadium
Pre-game, halftime and in-game entertainment will be provided by the "Human Jukebox" Southern University Marching Band
What are the tailgating and bad policies for Senior Bowl 2023?
Per the Senior Bowl website, the tailgating policy is as follows:
Tailgating for personal entertainment and non-commercial purposes is permitted throughout campus on game day, subject to all other provisions of this policy and other applicable University policies. Tailgating set-ups may begin at 5 pm the day prior to game day. Areas are first come, first served. The University is not responsible for unattended items. Tailgating will begin when parking gates open on game day and will conclude two hours after the completion of the game. RVs will be allowed on campus the day prior at 5 pm and must vacate campus by 12 pm the following day.
You can find more information on tailgating and purchasing a premium tailgate package by visiting the Senior Bowl Tailgater Concierge.
The Senior Bowl will have a clear bag policy, details of which are also at the Game Central page of the website.
How to watch the Senior Bowl 2023
The Reese's Senior Bowl will be broadcast exclusively on the NFL Network. Practices throughout the week will also be broadcast. You can also listen to the broadcast on SirusXM NFL Radio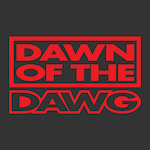 Want your voice heard? Join the Dawn Of The Dawg team!
Write for us!