Is Georgia basketball gonna make it to March Madness?
March Madness is quickly approaching, so will the Georgia basketball team get a ticket to the Big Dance?
Georgia basketball fans are looking at the calendar with nervous energy, a little anxious about whether or not the Dawgs can be a part of the 2023 March Madness. While the program is improving, a shot at the NCAA Tournament is long at best.
The Bulldogs currently sit at 16-11 overall, 6-8 in SEC play, and near the bottom of the conference. While this might not sound promising, it's important to keep things in perspective.
Georgia has already won 10 more games than they did in all of the 2021-22 season, and two more games than they did the year before that. The program is heading in the right direction under first-year head coach Mike White, but the Bulldogs may not be ready to dance just yet.
Georgia has four games remaining this season — at Arkansas, home against Missouri and Florida, and then at South Carolina — and it's very possible the Dawgs win all four games. While a 20-win season isn't a guarantee to get an invite, it's definitely something the committee looks at closely.
But even at 20-11, the Bulldogs would probably still be on the outside of the bubble looking to make a big impression during the SEC Tournament.
Can Georgia basketball win the SEC Tournament?
If Georgia pulls off a miracle and wins the SEC Tournament, they're automatically invited to the NCAA Tournament. But beating either or both Alabama and Tennessee would be a tall order.
The Bulldogs can probably make a good showing, and, depending on the seedings, maybe even make it to the semifinal round, and possibly even the championship game. If the Dawgs get that far, anything could potentially happen.
ALSO READ: SEC Tournament schedule, location, how to watch
As things stand right now, Georgia would probably start the tournament by facing either Tennessee, Kentucky, or Auburn, depending on how the last few games play out. That would be a tough draw for the Dawgs.
The chances of Georgia winning the SEC tournament are currently listed at .03 percent, with a .33 percent chance of them making the championship game. Most experts have them bowing out in the quarterfinals.
Most current Bracketology numbers don't have Georgia in the field of 68 or as one of the bubble teams. Chances are, Georgia will need that miracle SEC Tournament run if they want to go dancing in 2023.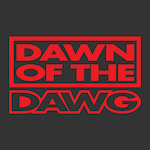 Want your voice heard? Join the Dawn Of The Dawg team!
Write for us!